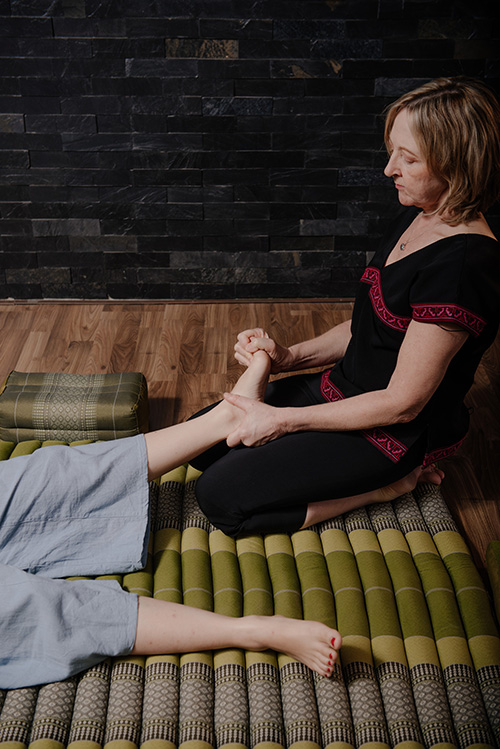 4 Hours
Cost: $125  Early bird pricing one month before workshop $100
NCBTMB 4 ce hours
This 4 hour workshop introduces the basic principles of Thai massage and gives practitioners a 'taste" of this sacred healing art. Topics covered include
Brief history and theory of Thai massage,
Thai massage techniques
Guidelines for proper Thai Massage.
Students will have an opportunity to give and receive Thai massage, and will learn a 30 minute sequence including techniques in supine, prone, and seated positions.
This workshop is appropriate for massage therapists, yoga teachers and yogis, as well as couples and novices that wish to provide massage to friends and family. It will provide a solid foundation for those who wish to pursue further studies in Thai massage.