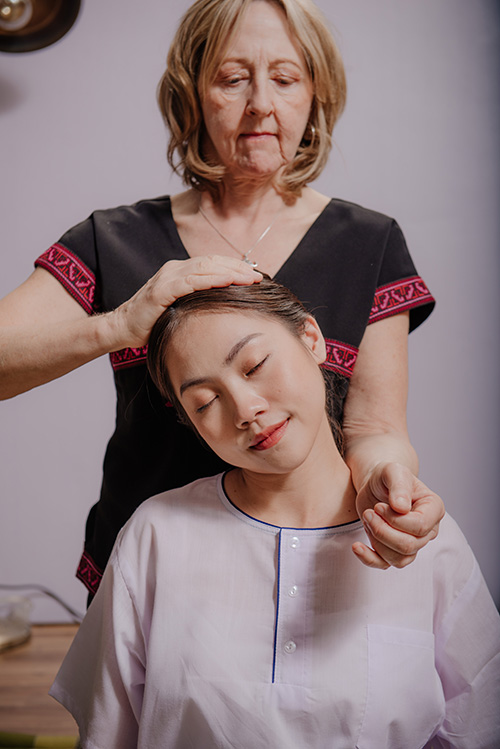 2 Days
Hours: 9:00 – 5:00
Cost: $400 Early bird pricing one month before workshop $350
14 NCBTMB hours
This 2 day workshop will provide students with appropriate Thai massage techniques modified for use on a massage table, versus a mat on the floor. It is practical for learners who wish to apply the healing art of Thai massage, but either do not have the appropriate work space or are not physically comfortable working on the floor. Students will learn a "stand alone" sequence, but can also incorporate techniques into their current traditional massage routine to revitalize your practice. This workshop offers a great foundation to build upon with further  Thai massage studies.
There will be a manual included with the workshop that has detailed instructions and photographs of techniques covered.