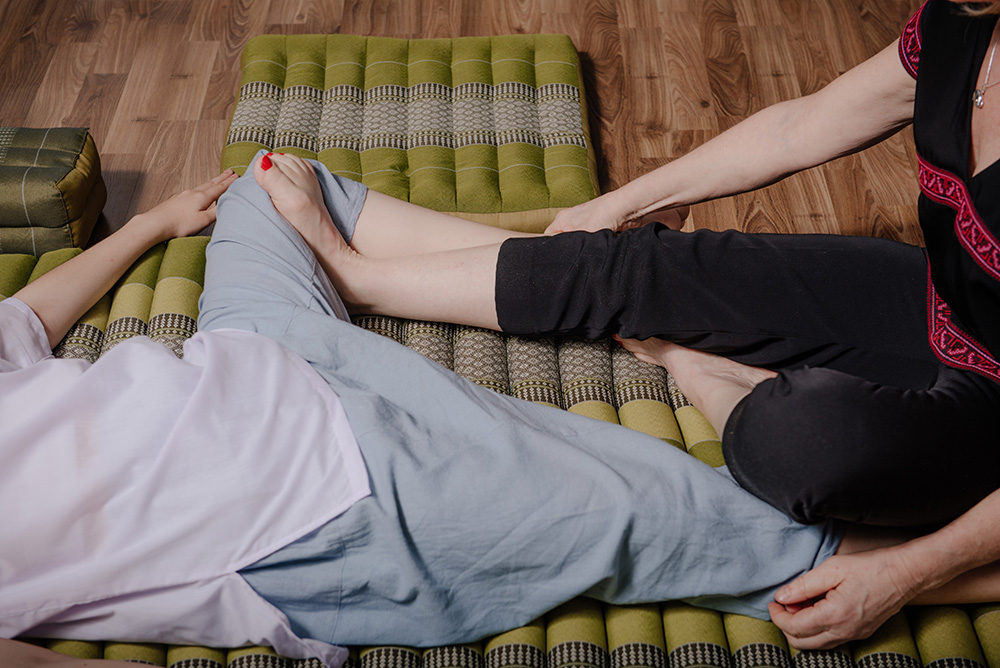 Hours: 30
4 days 9:00 – 5:30
Cost: $750  Early bird pricing one month before workshop $650
NCBTMB 30 ce hours
4 day/30 hour workshop will provide students with the skills and` knowledge to provide a 90 minute Traditional Thai massage. Emphasis is placed on safety and proper body mechanics.
Topics covered include:
history, theory, and spiritual traditions of thai massage
daily exercises and rituals to ground ourselves in mindfulness
guidelines for proper thai massage and safe, effective  application of thai massage techniques
students will give and receive a 90 minute Thai massage sequence in supine, prone, and seated positions.
There will be a manual included with the workshop that has detailed instructions and photographs of techniques covered.