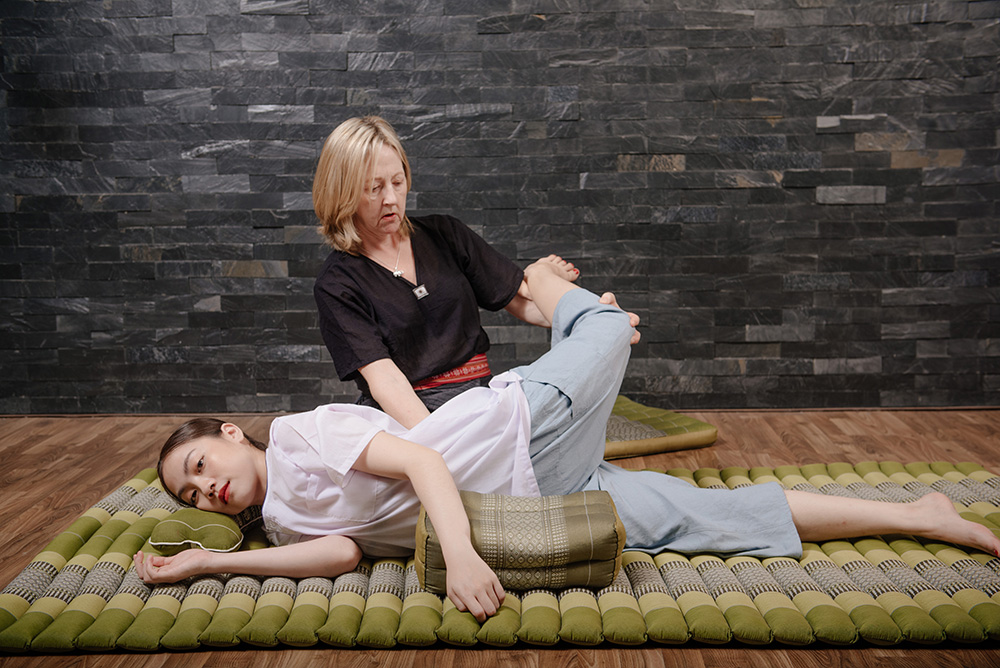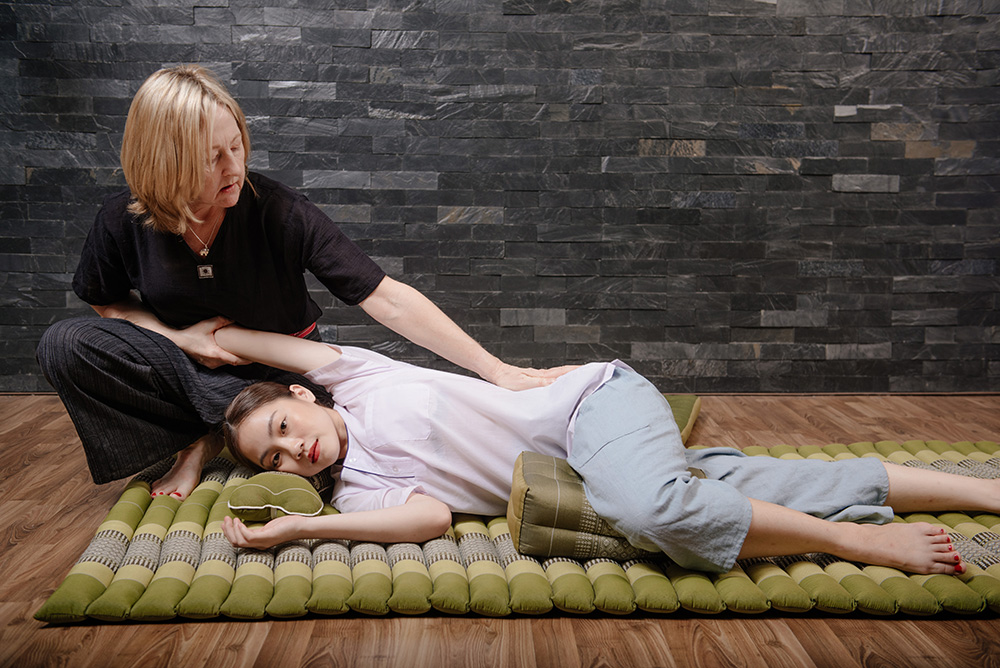 Hours: 30
4 Days 9:00 – 5:30
Cost: $750  Early bird pricing one month before workshop $650
NCBTMB 30 ce hours
This workshop will introduce the Sidelying and inversion positions, as well as additional advanced  techniques in supine, prone, and seated. Students will review and refine techniques from level 1 and fully integrate them with the new techniques to administer a complete/full body Thai massage treatment. The workshop will cover:
knowledge and skills to provide a full body 2 – 2 ½ hour traditional Thai massage in supine, prone, sidelying, and inverted  positions.
Application of steamed herbal compresses
Sen line theory and advanced therapeutic applications of Thai massage
Guidance on individually tailoring treatments for your clients
A complete manual including detailed instructions and pictures of the new techniques covered will be provided at the workshop.